C&A Autumn/Winter 2018
Written by Emanuel Iuhas, Posted in Events, Trends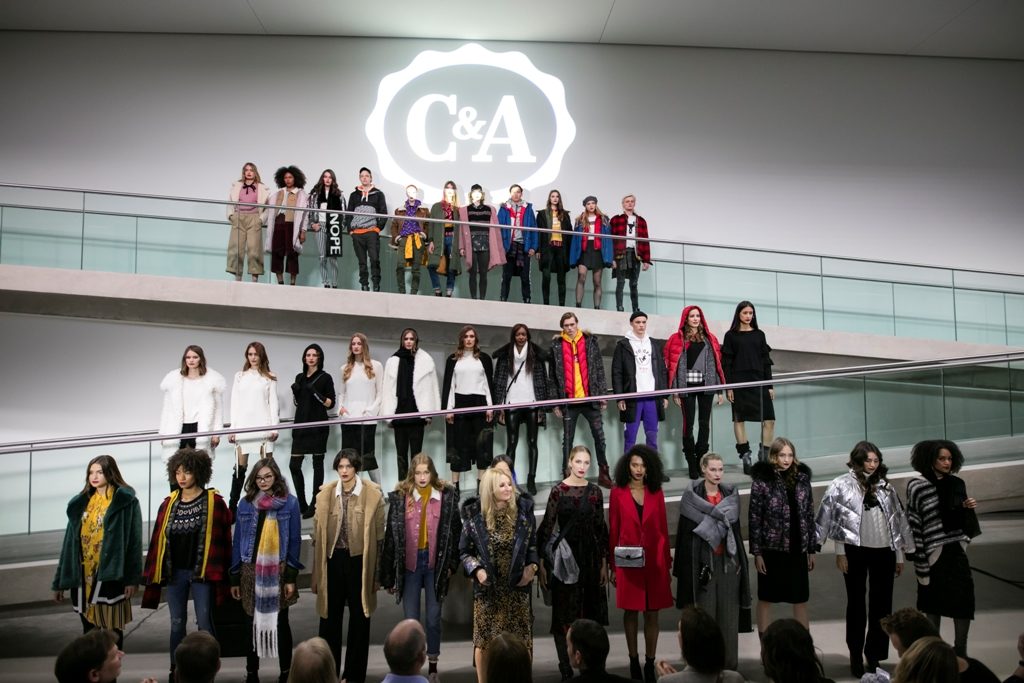 Au trecut 3 saptamani de la scurta vizita (fix 24h am stat) in Germania prilejuita de evenimentul european de preview al colectiei C&A  si CLOCKHOUSE by C&A Toamna/Iarna 2018.
Acompaniat de 9 oameni faini din industria frumosului de la noi (journalisti, stilisti si bloggeri) am zburat pe Koln de unde am fost preluati pentru a ajunge la hotelul din Dusseldorf si, mai apoi, la locatia happening-ului.
Evenimentul a avut loc in Neuss, la 30 de minute de Dusseldorf, la muzeul Langen Foundation – o cladire schitata si construita din placi de beton NATO, sticla si metal de catre celebrul arhitect japonez Tadao Ando. Am fost impresionati de perfectiunea cladirii, iar experienta care a precedat acest feeling a fost unul pe masura.
Preview-ul colectiei si zona de socializare au fost orchestrate sub instalatia artistului contemporan Kimsooja "A laudry woman" expusa intr-una din incaperile muzeului, iar in main area (unde a avut loc si fashion show-ul) era expusa pe peretii inalti colectia de 12 paturi "Time is ticking" realizata de artistul Marijke Van Warmerdam.
A fost o experienta plina de arta contemporana si simt estestic modern, aceste influente regasindu-se si in colectia C&A Toamna/Iarna 2018.
Colectia intitulata "Bohemian Street Style for the Unique Look" a fost inspirata din natura si viata cotidiana, moda strazii si diferitele ei nuante, si are ca elemente cheie culorile vibrante, imprimeurile florale si carourile in toate formele lor. Dupa cum ziceam, un mix contemporan, modern si puternic, pe masura locatiei si foarte fidele tendintelor actuale. Va mai spun doar ca, sezon dupa sezon, colectiile C&A sunt rezultatul muncii unei echipe de design in-house, cu birouri de creatie in sediile companiei din Dusseldorf si Bruxelles.
Colectia va fi disponibila in magazinele C&A Romania dar si online pe www.c-a.com , incepand cu a doua jumatate a lunii August 2018. 😉
Va las cu pozele si o super poezie din catalogul de presa C&A Toamna/Iarna 2018:
Life. It's your chance to be uniquely you.
Heartfelt, curious; spirited and breathtaking.
Your chance to create and discover your truth.
So, say something.
Speak in your voice. Use your words.
Express your thoughts. Be authentic. It's your life.
Experiment. Change. Grow.
Rock the boat. Shake the ground.
Challenge convention. Own yourself.
Love your skin. Be empowered, fearless.
You are everything you need.
And your time is now.
– John Corrie –
© C&A
Comments
comments