CLUJing is a must!
Written by Emanuel Iuhas, Posted in Looks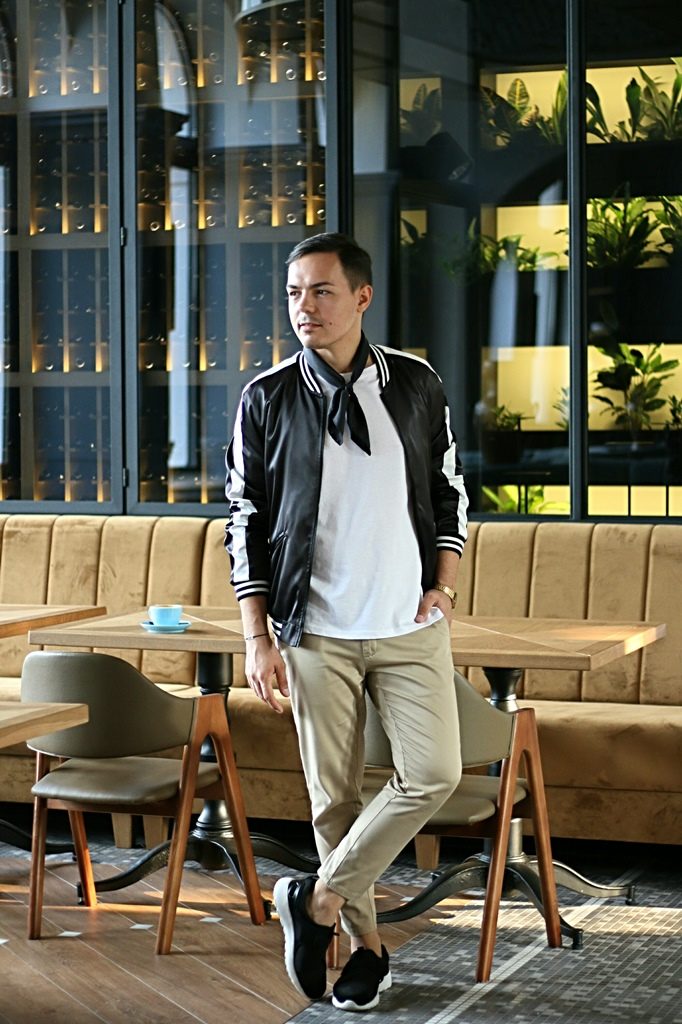 Sunt in drum spre Bucuresti si rememorez experientele saptamanii ce tocmai s-a incheiat. Am fost la Cluj, dar presupun ca stiti deja (Facebook? Insta? Snapchat? 😀 ) si din nou mi-a placut super mult.
V-am mai spus eu de cate ori am avut ocazia ca "You must to CLUJ more often" si sa stiti ca raman pe pozitii. Ultimele 8 zile am fost delegat cu munca in primul oras care m-a adoptat (in anii studentiei) si in care m-am lansat atat ca blogger cat si ca om de comunicare.
Au fost 8 zile pline pentru ca, dupa ce bifam programul pentru job, profitam sa ma vad si revad cu prienteni dragi cu care nu am ocazia sa ma intalnesc prea des in ultima perioada. O parte din timpul liber l-am petrecut cu the IT girls of Cluj: Ioana Chisiu, Ioana Grama si Sandra Bendre si asa am ajuns sa fac si acest pictorial.
Locatiile uber cool, cu design moderno-eclectic sunt deja un statement pentru Cluj, iar interiorul CHIOS Social Lounge incununeaza cu succes lista de must-go-out-places din capitala Ardealului.
Desi a fost programata sa fie fotografiata afara, tinuta din aceste poze se potriveste perfect cu interiorul de la Chios. E o tinuta casual, cu aceasta jacheta bomber dintr-o tesatura matasoasa, cu imprimeu orientalo-asiatic pe spate. care e in trend de 1 sezon si inca se tine pe val.
Am purtat-o cu piese basic tocmai pentru a estompa din efectul texturii si imprimeului de pe spate, dar am si accesorizat-o college-preppy cu o esarfa patrata legata la gat.
S-aveti o saptamana inspirata si nu uitati, CLUJing is a must! 😀
C&A t-shirt, ZARA bomber jacket, scarf & trousers, CLOCKHOUSE shoes, CASIO watch
© Ioana Grama  @  CHIOS Social Lounge .
Comments
comments
blog de moda blog de stil chios cluj chios social lounge domnul iuhas it girls cluj moda barbati 2016 moda masculina out in cluj tendinte moda barbati when in cluj