Minimal at its best
Written by Emanuel Iuhas, Posted in Looks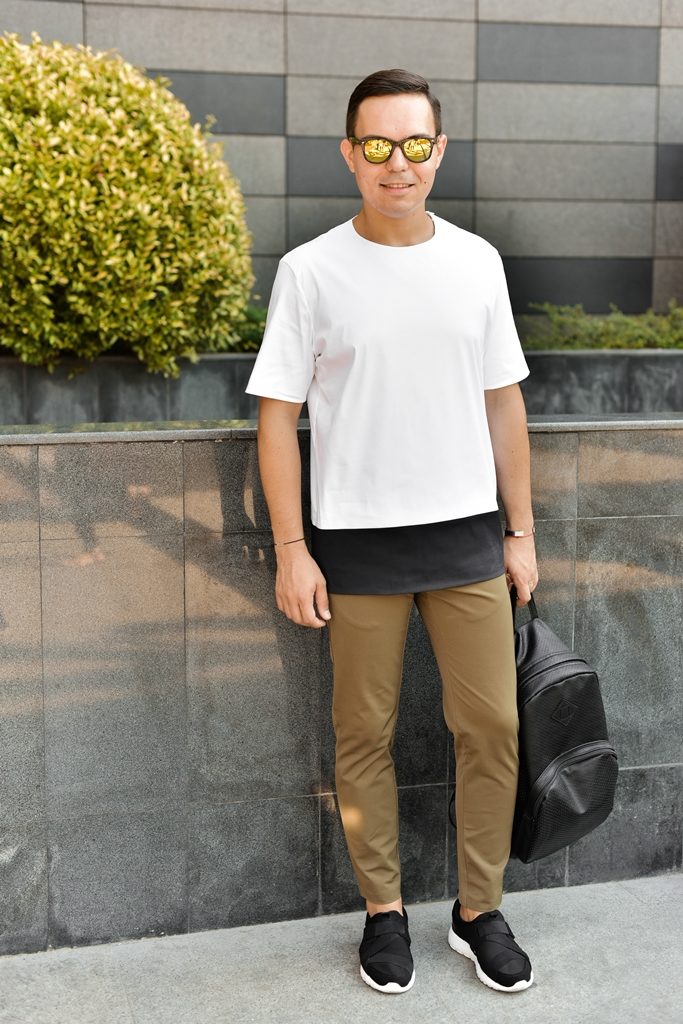 Am pregatit acest articol de ceva timp, insa nu am apucat sa il postez. Asa ca 1 Septembrie e o buna ocazie…
Dupa cum bine stiti deja, la inceputul acestei veri (ce tocmai s-a incheiat) COS a deschis primul magazin din Romania pe Calea Victoriei din capitala. Recunosc ca am reusit sa le trec pragul abia dupa cateva saptamani de la inaugurare si am fost placut surprins de felul in care arata magazinul, de la concept de design, arhitectura si styling.
Intotdeauna am fost un fan al liniilor clare, minimaliste, insa pana nu demult conformatia fizica "pufoasa" nu mi-a permis sa abordez acest stil. De cand cu experienta Worldclass, am ajuns la o forma fizica care ma ajuta sa port si croielile atat de caracteristice brandului COS. Spre exemplu, piesa purtata in aceste poze este un tricou-camasa cu o croiala dreapta, curata. Imi place maxim pentru ca e dintr-un bumbac elastic, dublat si arata ca un tricou doar ca e defapt camasa.
Cei de la COS au inovat prin standarde inalte de calitate si design uimitor, inca de la debutul pe piata in 2007, iar pentru Toamna/Iarna 2016 esenta colectiei este reprezentata de melanjul dintre functionalitatea reinterpretata si decadenta zilnica. Inspirata de culorile intense regasite in fundalul picturilor lui Lynette Yiadom Boakye, paleta cromatica a acestui sezon in viziunea COS este compusa din bleumarin, albastru intens, ocru, vişiniu şi verde închis.
Va las cu pozele si va invit sa descoperiti mai multe despre colectia pentru barbati, pe COSstores.com !
S-avem o toamna cat mai productiva, linistita si incununata cu succes! 😀
COS shirt-tee, ZARA trousers, CLOCKHOUSE backpack and shoes,
POLAROID sunglasses (form OPTIblu), Ostara and SIX bracelets
COS s-a lansat in martie 2007, in Londra, pe Regent Street. COS are o gama larga de produse, care se imparte in mai multe concepte diferite, incorporand elemente esentiale ale modei, elemente clasice reinventate si tendinte moderne pentru barbati si femei. COS este creat de o echipa de design proprie, alcatuita din designeri si cumparatori. COS detine 177 de magazine in 31 de tari din Europa, Asia, SUA si Orientul Mijlociu si, in prezent, vinde online pe 19 piete.
Comments
comments