THE DENIM stand by C&A
Written by Emanuel Iuhas, Posted in Events, Uncategorized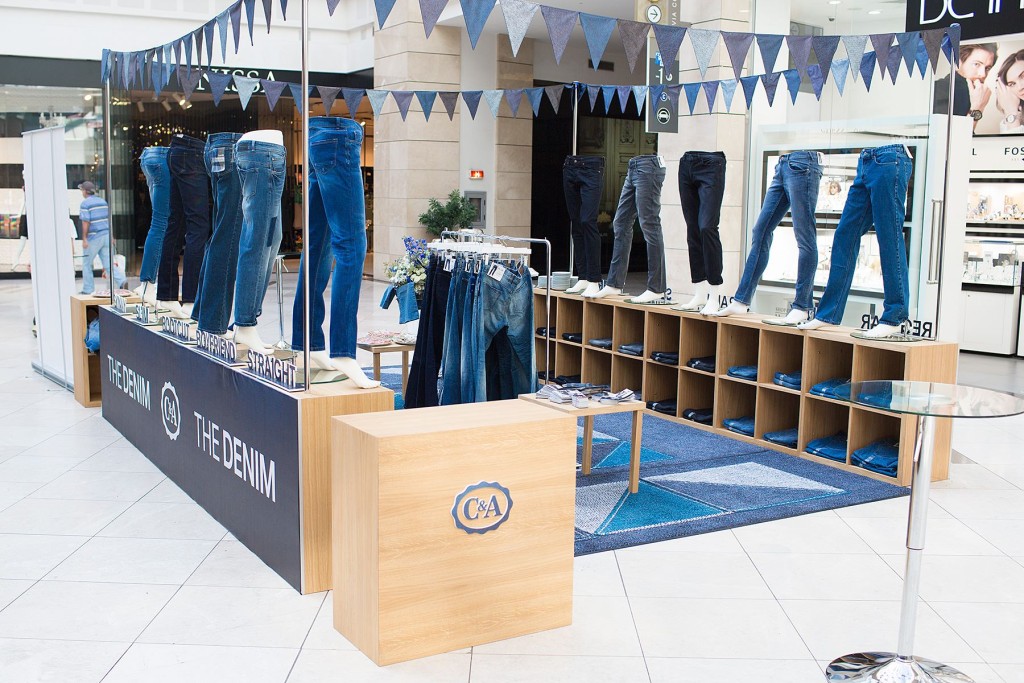 C&A a lansat azi, la AFI Palace Cotroceni, standul C&A THE DENIM pentru a promova noua colecţie şi noile croieli disponibile din această toamnă în magazinele C&A.
C&A este de părere că fiecare persoană are dreptul să arate şi să se simtă bine în blugi, indiferent de mărime, vârstă sau forma corpului, drept pentru care după mai bine de 1 an de muncă a rezultat colecţia THE DENIM . Aceasta oferă croieli, măsuri şi modele pentru toate siluetele și a fost certificată de către Alvanon, expertul în tipare şi croieli la nivel global.
Standul C&A THE DENIM este o construcţie de 16 m2 , special creată pentru centrele comerciale şi va putea fi văzută la nivel naţional într-o serie de evenimente intitulate "C&A THE DENIM stand" pentru a promova viziunea C&A şi implicit noua linie .
Standul prezintă cele mai noi modele de jeanşi pe care retailerul internaţional le are în magazine în departamentele de damă şi bărbaţi. Toţi vizitatorii standului vor fi întâmpinaţi de către un expert C&A DENIM care le va pezenta noile croieli, le va oferi sfaturi şi idei de purtare, iar la final vizitatorii vor primi un voucher de discount pentru perechea preferată.
Standul C&A THE DENIM va putea fi desoperit conform orelor de funcţionare a centrelor comerciale, după cum urmează: Bucureşti (AFI Palace Cotroceni) între 17-20 Septembrie, Bucureşti (Sun Plaza) între 23-27 Septembrie, Cluj Napoca (Polus Center) între 1-4 Octombrie, Iaşi (Palas Mall) între 22-25 Octombrie, Suceava (Iulius Mall) între 29 Octombrie – 1 Noiembrie , Constanţa (Maritimo Shopping Center) între 5 – 8 Noiembrie.
Comments
comments